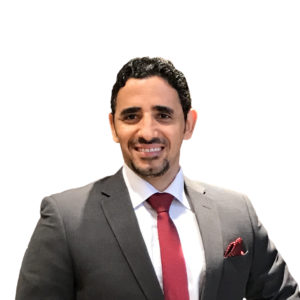 Media Consultant at UAE Government Communication Office
Artificial Intelligence Journalism as a new technological concept based on the techniques of the Fourth Industrial Revolution benefits all fields, not only the media, AI Journalism needs to be accepted and integrated into the media companies , according to the companies' acceptance of the technologies, in accordance with their human capacities that facilitate and accelerate the use of such instruments.
Over the next ten years, media companies lead artificial intelligence journalism and we will find media organizations relying on it to analyze Big Data, use data extensively in their reports, store all information and "archive" what we can call "The World Future Data."
In my new book "AI Journalism, 4IR and Media Restructuring ", which it has been published by the Artificial Intelligence Journalism for Research and Forecasting, I have classified some world media companies that have begun to take serious steps to utilize the tools of Artificial Intelligence Journalism, which will lead to the implementation of this new media revolution over the next decade:
Media Companies lead Artificial Intelligence Journalism over the next decade:
1- AP: According to the AP experience, media starts to search for the best ways to transmit Big data of news on a daily basis and to obtain numbers and statistics supporting the news or content. AP uses data scientist in newsrooms. Depending more on Automated Insights' platform, AP were able to automate their quarterly earnings reports – with astronomically improved results. It increased output tenfold, generating more than 3,000 stories per quarter compared to just 300 previously.
2- The Washington Post: The Washington Post also has Artificial intelligence Journalism tool "robot reporting program" called Heliograf. In its first year, it produced approximately 850 articles and earned The Post an award for its "Excellence in Use of Bots" from its work on the 2016 election coverage. However, The Post is using their system to not replace journalists, but to assist them and make their jobs easier and faster.
3- Bloomberg: Bloomberg News uses some form of Artificial intelligence Journalism tools, and automated technology. Created by Cyborg Company that tool has the ability to assist reporters in churning out thousands of articles each quarter. Around a third of the content published by Bloomberg News is producing by these tools.
4- The New York Times: The American newspaper is using one of the Artificial intelligence Journalism tool to personalize newsletters, to help with comment moderation and identify images as it digitizes its archive, to serve readers a newsletter containing stories they "might have missed."
5- BBC: The BBC has created its Artificial intelligence Journalism tool is called "Juicer", which is a news aggregation and content extraction API. It takes articles from the BBC and other news sites, automatically parses them and tags them with related DBpedia entities. The entities are grouped in four categories: people, places, organisations and things .
6- Thomson Reuters: Thomson Reuters leads a huge initiative in Artificial intelligence Journalism, when it announced the launch of Reuters – Lynx Insight, a major new Artificial intelligence Journalism tool that will be used in its newsrooms across the world. Lynx Insight aims to help journalists in analyzing data, suggesting story ideas, and even write some sentences, aiming not to replace reporters but instead augment them with a digital data scientist-cum-copywriting assistant.
7- Xinhua News Agency: State news outlet Xinhua recently announced that it had, in collaboration with search engine Sogou, created the world's first female AI news anchor, known as Xin Xiaomeng. The anchor will make "her" debut during the upcoming Two Sessions political meetings at the start of March. The announcement comes after Xinhua debuted the world's first male AI news anchor, QiuHao, during China's annual World Internet Conference held in November 2018.
8- The Wall Street Journal: Deepfakes, one of the Artificial intelligence Journalism tool in The Wall Street Journal, was launched by deepfakes task force led by the Ethics & Standards and the Research & Development teams. This group, the WSJ Media Forensics Committee, is comprised of video, photo, visuals, research, platform, and news editors who have been trained in deep fake detection. Facebook: Worldwide, there are over 2.38 billion monthly active users (MAU) in Facebook as of March 31, 2019. In addition, Twitter Monthly Active Users reached 330 million in Q1 2019. It is important that these platforms use Artificial Intelligence Journalism tools, to contribute in publishing the right content, and to fight fake news.
9- Facebook has begun to use Machine learning tool, or we can say one of AI Journalism tools to check t fake news and data.
10- Twitter: Twitter also states that AI is a key tool in the battle against fake news, saying that the company is "investing heavily" in technology to tackle fake accounts and manipulation.
Artificial Intelligence race is still going on, and the Big Media and social media companies everyday are updating their tools and mechanism to achieve the best practices in AI Journalism.