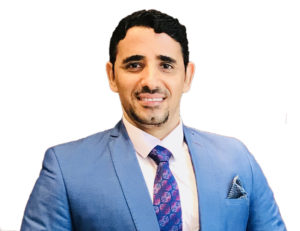 Do you know how many newsrooms around the world are using Data Journalism? And how many huge media companies have already started to use Big Data analytics and Data Journalism in producing daily news stories? And what is the link between AI Journalism and Data Journalism.
How AI Journalism will help accelerate Data Journalism?
Big Data analytics and open data platforms cannot be exist without Artificial Intelligence journalism tools, which speed up the mechanism of the whole process.
Artificial Intelligence Journalism and the Fourth Industrial Revolution (4IR) will help companies, governments and people to have new and efficient tools for storing and analyzing information and data.
Artificial Intelligence Journalism tools
These data units are common everyday amounts that the average person may run into, Units this size may be big enough to quantify the amount of data sent in an email attachment, or the data stored on a hard drive.
For Example. In the coming years, however, these common units will begin to seem quainter – that's because the entire digital universe is expected to reach 44 zettabytes by 2020, according to Jeff Desjardins in World Economic Forum's Report.
Data journalism
According to Simon Rogers who is data editor at the Google News Lab and director of the Data Journalism Awards: "Data journalism has always been about collaborating, sharing and spreading the knowledge among the community.
This work doesn't live in a silo — now we can learn from what these new outlets and reporters have done to teach the rest of the world, so AI Journalism help accelerate Data Journalism.
The new Data Journalism Handbook, published in its first edition since 2012 this month, reflects this new world — with chapters from authors writing about the rise of data journalism in China; how to report on social media data and how to practice the field in the Caribbean. In 2019, data journalism will go beyond the mainstream to be a part of how journalism works everywhere."
Datablog
It has been 10 years since the first successful experience in data journalism, led by the British newspaper The Guardian, where they created Datablog.
Datablog is a huge Data Store which updates every day, to create stories based on the collected data from the web. "I saw a record number of entries in 2018 — nearly 700 — from 57 countries, and half from small newsrooms.
There were entries from India, Cuba, and the Philippines, We saw pieces that were at the edge of newsroom innovation.
The winning project from a large data journalism team was Caixin in China, for instance, which has become a global leader in the field through its innovative visualizations — such as this beautiful project on high-speed rail in China.", says Simon Rogers.
Automated Insights
According to AP experience, media starts to search for the best ways to transmit big data of news on a daily basis to obtain numbers and statistics supporting the news or content.
AP Automated Insights was established in 2007 and headquartered in Durham, N.C., Automated Insights is the creator of Wordsmith, the world's first self-service natural language generation platform for business intelligence.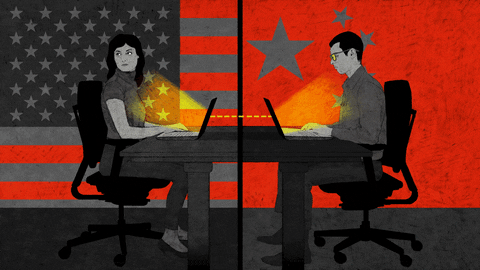 Automated Insights empowers organizations to generate human-sounding narratives from data, making it easy to produce real-time, written analytics, personalized reports, and stories at scale.
The Wordsmith platform is utilised by companies such as Allstate, Associated Press, and Cisco to increase organizational data literacy and broaden adoption of business intelligence software.
Artificial Intelligence Journalism at News Agencies 
Reuters leads a huge initiative in Artificial intelligence journalism, when it announced the launch of Lynx Insight, a major new Artificial intelligence Journalism tool that would be used in its newsrooms across the world.
Lynx Insight aims to help journalists in analyzing data, suggesting story ideas, and even write some sentences, aiming not to replace reporters but instead augment them with a digital data scientist-cum-copywriting assistant.
Challenges: The main challenge Data Journalism is facing are: Most journalists are not equipped with data skills or, in many cases, are rather afraid of data, another challenge is resources and finances.
One of the biggest barriers to wide adoption of data journalism in newsrooms is resources and money, Given the fact that journalists, who are the primary employees of newsrooms, are not equipped with data skills, newsrooms will need to hire additional data-savvy staff to perform data journalism projects, or, in some cases, invest in training their own newsroom staff." says Bahareh Heravi in the 2017 Global Data Journalism study.
AI Journalism help accelerate Data Journalism like, robots, 3D Printing in newsroom, automated tools of data analyzing, and huge open data platforms to sort daily the news and reports.
The news stories production in the Data journalism is going through many steps and actions, such as: Finding data, Interrogating data, Visualizing data, Mashing data then publishing the news or reports based on the previous process, after analyzing huge data,
Now Artificial Intelligence Journalism can minimize those steps in only two, receiving and publishing, that will save time and efforts.
Dr Mohamed Abdulzaher LinkedIn